A Change of Weather is a story of how I fancy that I tricked my wife into letting an airplane into our family. Perhaps I have flattered myself with more credit than I am due, but the flight was exquisitely beautiful.
I have included four pictures of the flight. It is unfortunate that photographs do not capture the depth of color, and perspective, and shadow that the eye can. Moreover the drama of watching the hilltops and the valleys slide along against other when viewed from down low is not the domain of still photography.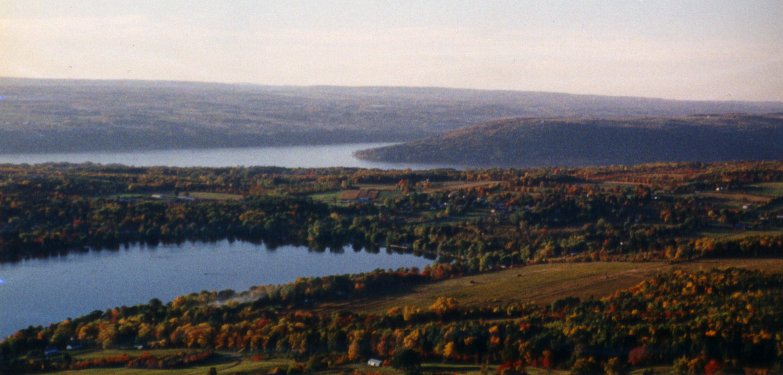 Waneeta lake in the foreground, Bluff Point on Keuka Lake in the background.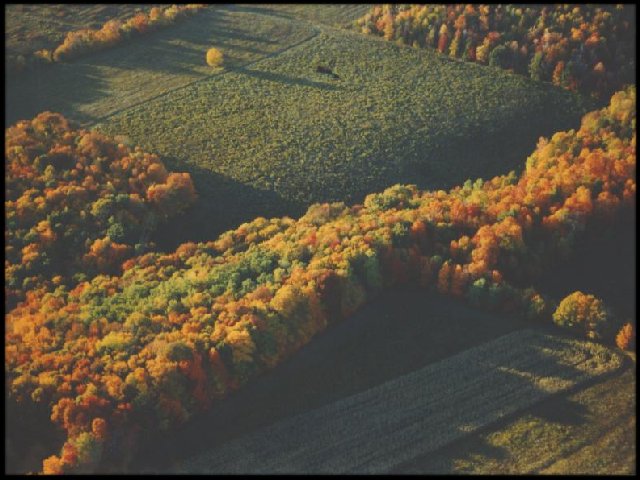 The long shadows of late afternoon make the prettiest time for a sightseeing flight. As the sun starts to set, its light becomes richer in the hues of red, high- lighting the yellows and oranges of the tree leaves, and amplifying the lushness of the green fields.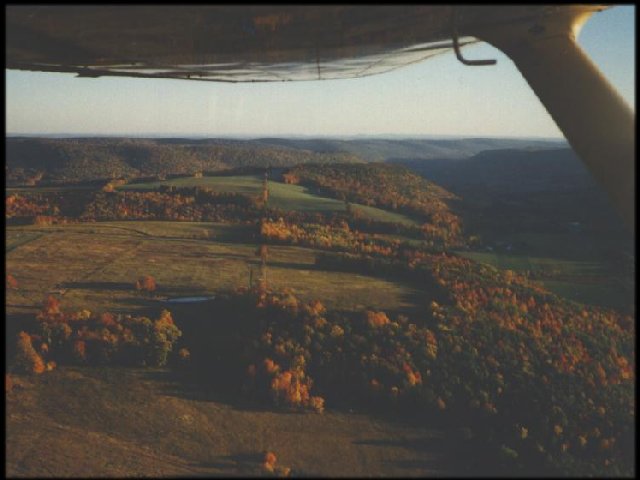 Looking accross the hilltops of Finger Lake Country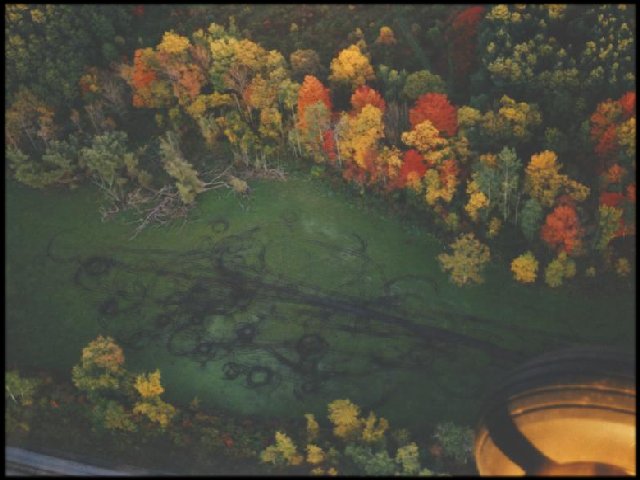 A quiet swamp.
---
use your back button to return to the Table of Contents
---
Table of Contents
Return to Website Home Page
E- mail Bob Tilden
Order your copy of Gone Flyin'