I don't think that any of us had said a word about actually buying anything on the auction trip that we had planned. Really, we were just a few innocent guys who were trapped by circumstances.
All three of us are capable of seeing the inner beauty of a downtrodden machine. The pictures below will help you understand the pressures which forced our capitulation.
---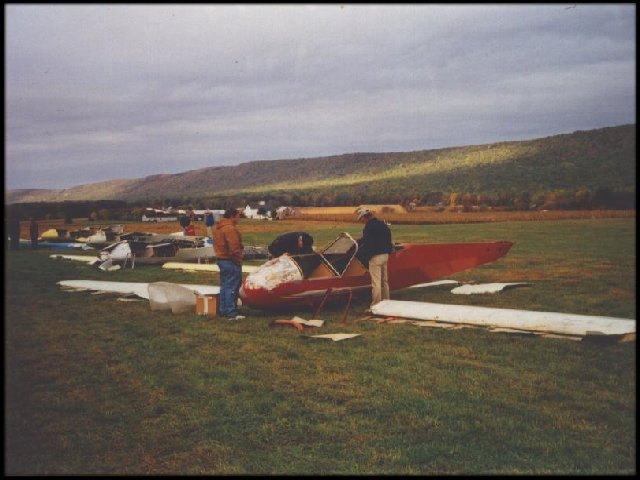 The various parts of damaged gliders are laid out in the grass.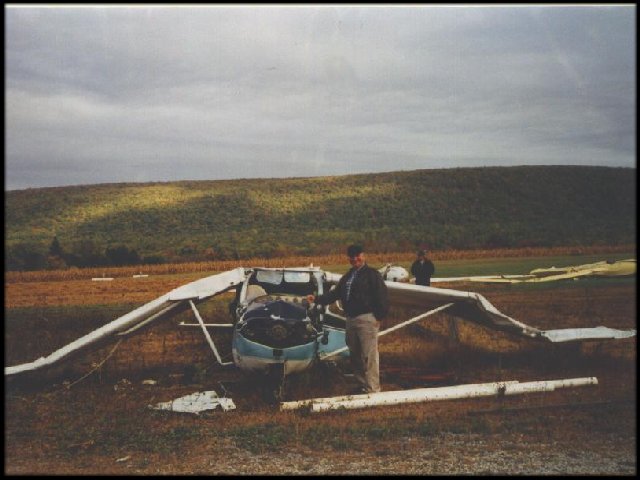 The unfortunate result of a winter- time hangar collapse. A rich source of engine parts, avionics, interior appointments, and airframe hardware, but not of much interest to anyone who needs sheet metal parts.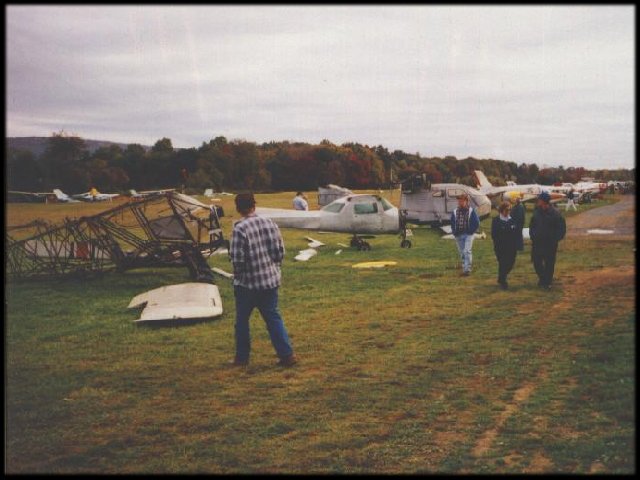 Another part of the auction line, showing a Stinson fuselage, a Cessna 150 project and a not- quite- airworthy Sea Bee. "My" Commonwealth was farther down this line, amlost at the end,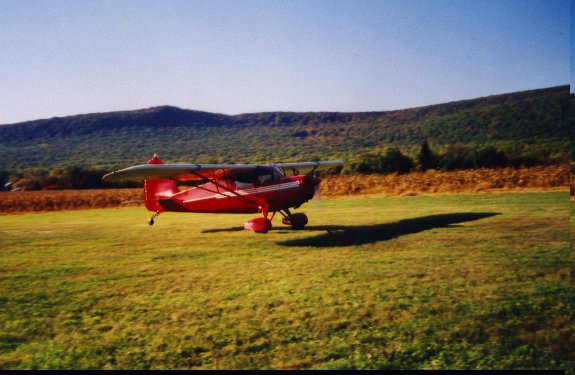 One of the irresistable "baby pictures" which I presented to my wife.
---
use your back button to return to the Table of Contents
---
Table of Contents
Return to Website Home Page
E- mail Bob Tilden
Order your copy of Gone Flyin'