The Gone Flyin' website
A CHRISTMAS SLEIGH RIDE
December, 2002
...The cloud tops were now rolled into gentle hummocks and swales, and like a sleigh riding to Grandma's house, I rode the plane over the bright and drifted cloudscape. As I crested a ridge, it was time to turn towards the airport, and I slid down along the back of the cloud and into the mists at the bottom.
---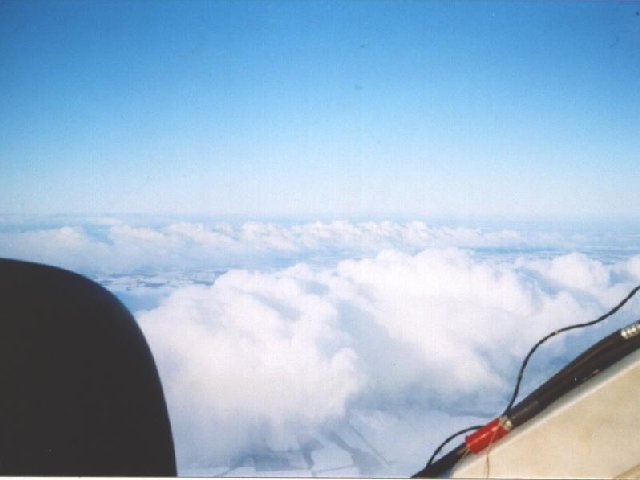 East of Cayuga Lake, looking west northwest, the two lines of clouds lay directly above the long and slender Cayuga and Seneca Lakes.
---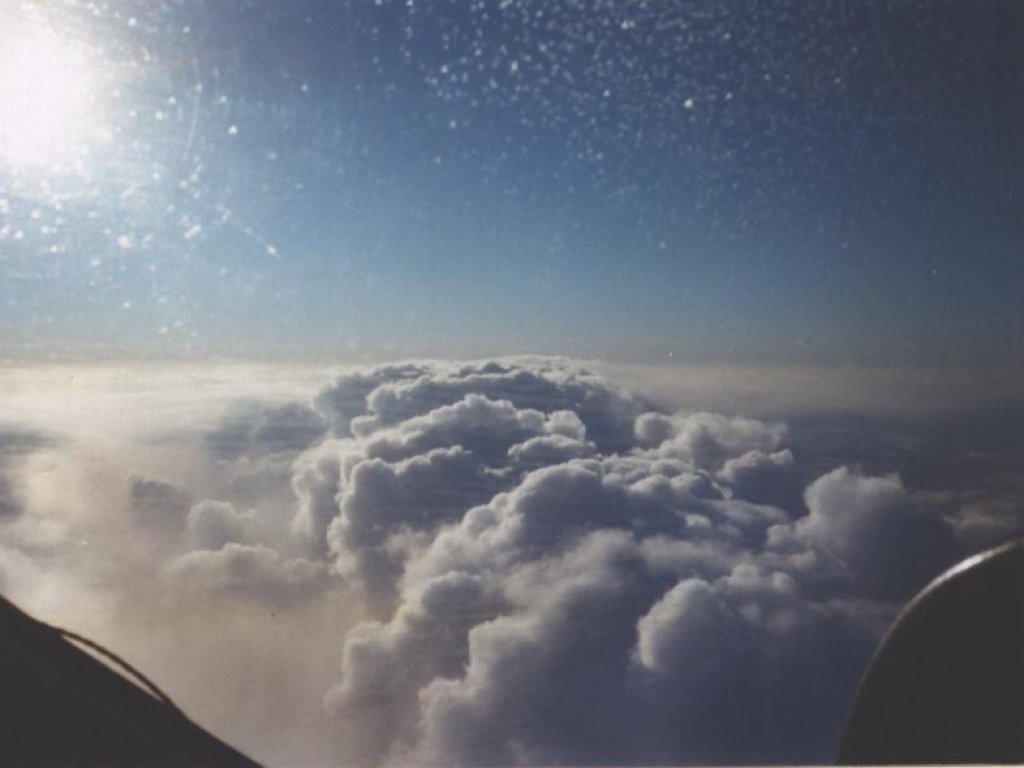 Over Cayuga Lake, looking south at the trail of cloud that extends far beyond the end of the lake, making a snowy gray morning for folks in the hills south of the lake country.
---
use your back button to return to the Table of Contents
---
Table of Contents
Return to Website Home Page
E- mail Bob Tilden
Order your copy of Gone Flyin'