The Gone Flyin' website
FRUITS OF FREEDOM
July, 2000
---
Little villages fascinate me, and Avoca is near the top of my list. I could make an entire album of a village like this. Like other pages on this site, it is a work in progress and a more thorough photo layout may be added.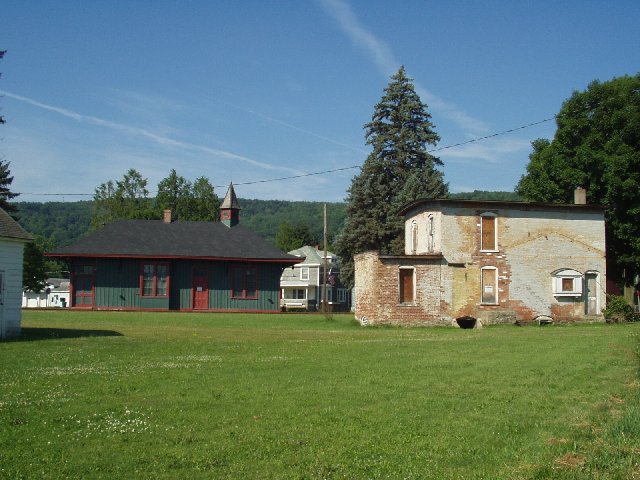 This is the Old Lackawanna Railroad station at Avoca. The tracks still run past it on the side that we are viewing, and I understand that four freights a day pass it (July 2004) en route to the end of the line in Painted Post. Passenger traffic stopped in the early 1950s. The building to the right was another railroad building,but I haven't found out what it was.
---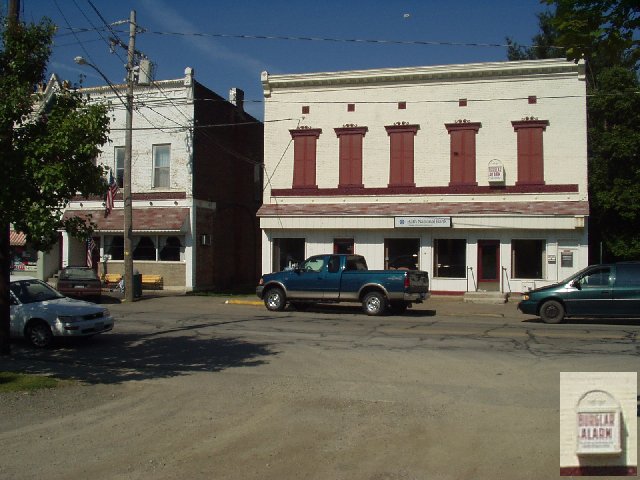 The local bank, now a subsidiary of the bank in the Village of Bath, perhaps six miles down the interstate. The burgular alarm is shown in the inset at the lower right.
---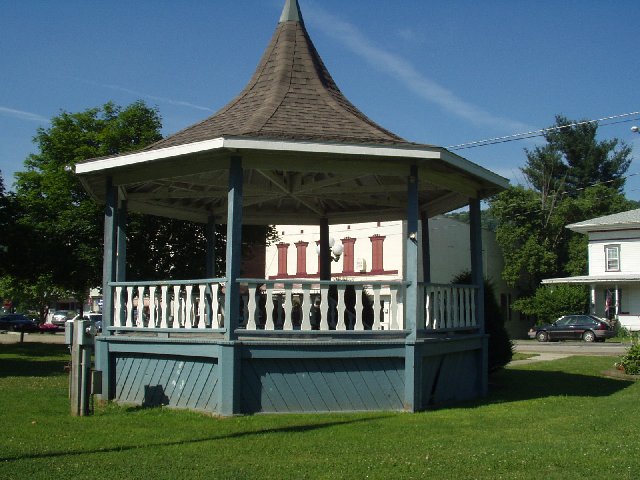 The gazebo in the village park, with the bank in the background.
---
use your back button to return to the Table of Contents
---
Table of Contents
Return to Website Home Page
E- mail Bob Tilden
Order your copy of Gone Flyin'