Kumo ni Noritai is the title of a song that was popular in Japan in 1969 or so. It had a dreamy and flowing sort of melody, and the title translates as "I want to ride the clouds". I hadn't yet learned to fly, but the ambition was there, and the sentiment and melody of this song caught my fancy.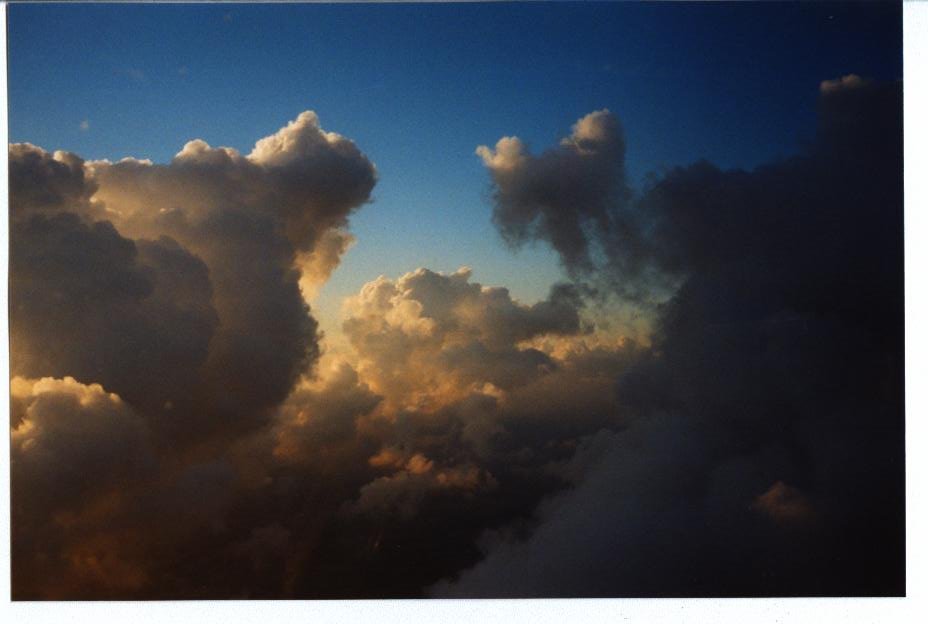 All of these pictures were taken "at work" between Elmira and Syracuse. These first two were taken one evening in July 2002, several hours after a cold front cleared out a week's worth of murky and humid air. the picture above shows a sort of gateway that I passed through shortly after leveling at 5000 feet.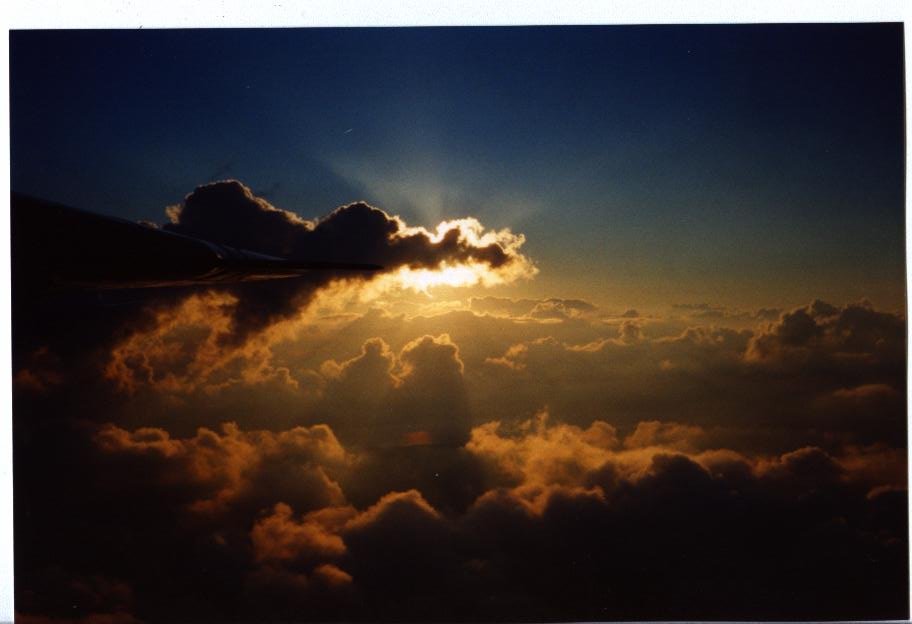 I waited patiently for the sun to be obscured by the thin neck of clouds so that the great field of clouds below and beyond could properly show their splendor.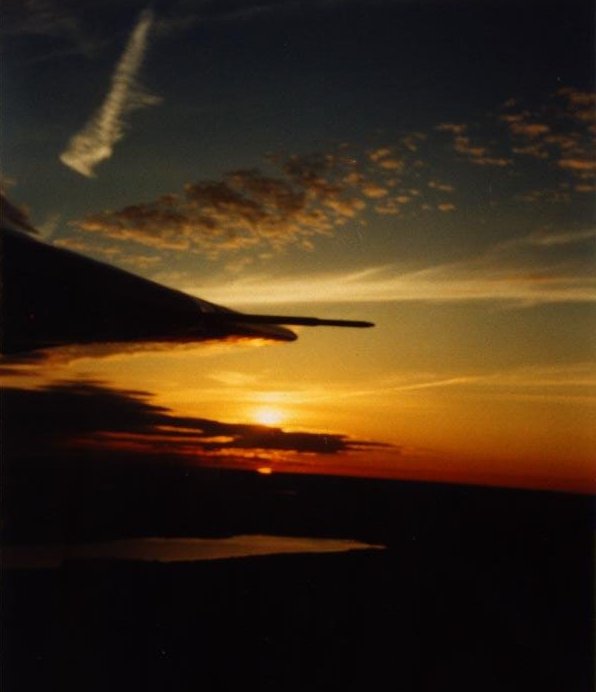 The next two pictures were taken on separate flights in June, but under the same circumstances of a freshly- arrived cold front. The picture above is special because the setting sun is obscured by a narrow band of clouds, and what appears to be the sun on the horizon is actually a reflection off of the western end of Lake Ontario, 70 miles distant.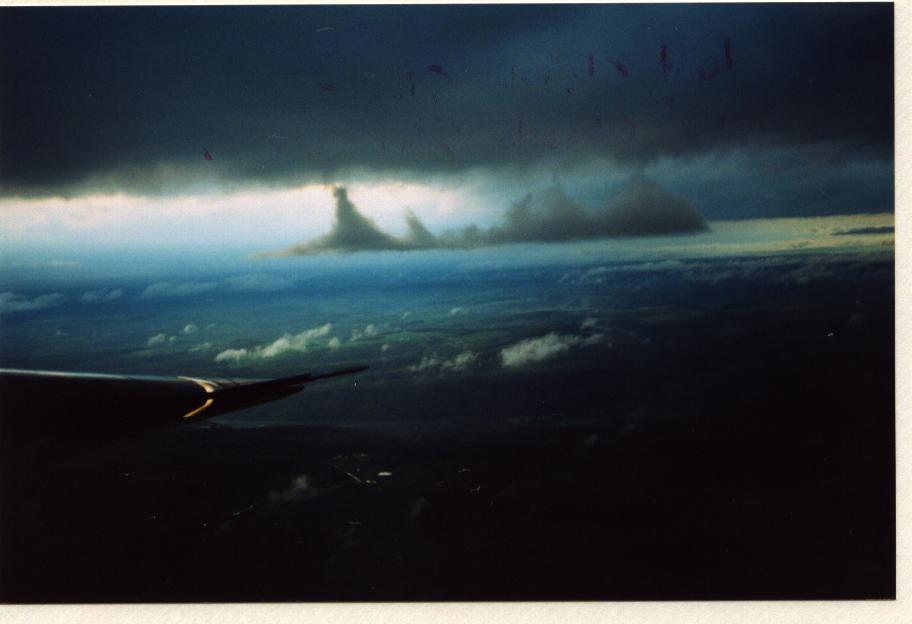 This picture was probably taken the morning before the previous picture. The hues of blue and gray are not as pretentious as the oranges of the other pictures, but have their own quiet beauty. Note the spotted clouds down low, the overcast above, and the odd raft of clouds in between
---
use your back button to return to the Table of Contents
---
Table of Contents
Return to Website Home Page
E- mail Bob Tilden
Order your copy of Gone Flyin'