The Gone Flyin' website
NOTHING NEW UNDER THE SUN
June, 2003
---
After wandering around the mountains of western Pennsylvania for an hour, I enjoyed a somewhat belated breakfast at Painted Post, and reflected upon the flight, but found no new nuggets of wisdom or philosophy. I am still grateful for the chance to jump in the plane for a Sunday morning drive, it is still dumb to rely on gadgetry for navigation, and it is sooo satisfying to chug along the valleys and say hello to all the little towns that you had never met before.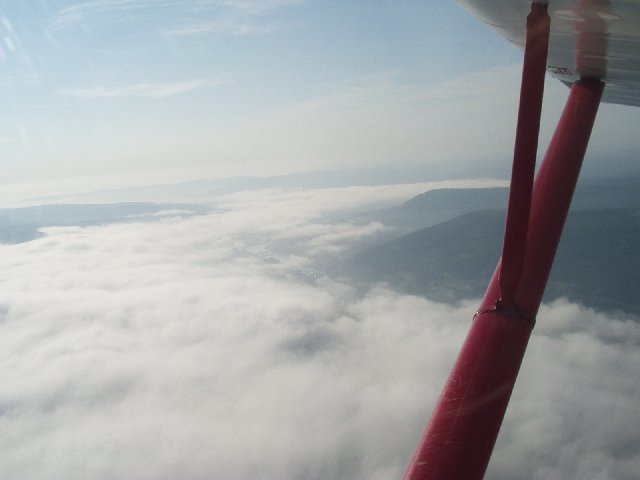 Fog over the Chemung Valley. At the foot of the first ridge, you can just see the Gibson bridge which carries Route 17 over the river west of Corning.
---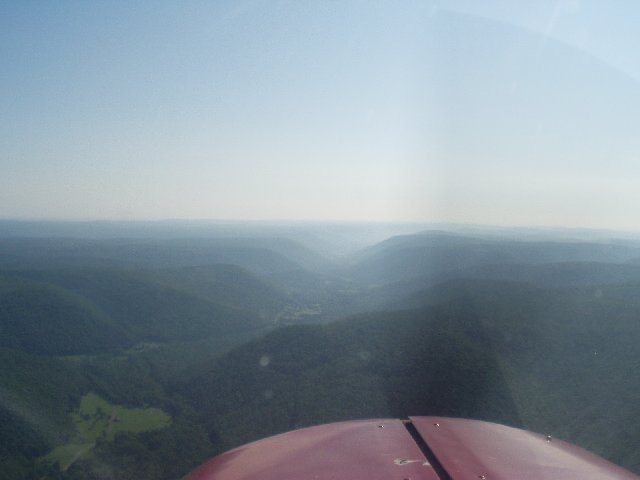 Heading back home from Cherry Springs, following the west branch of Pine Creek in the long valley ahead.
---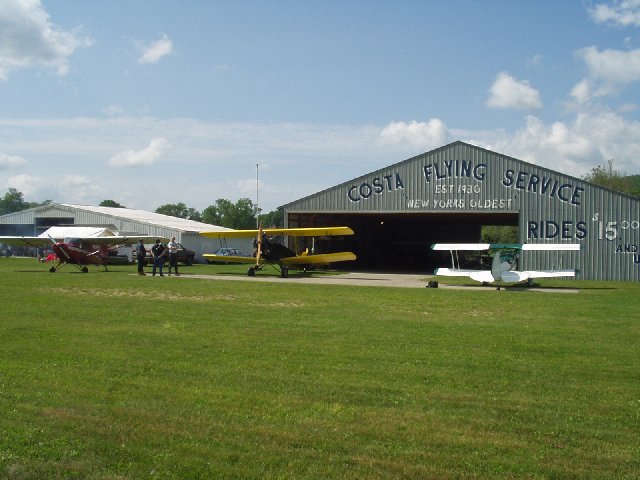 Parked for breakfast at Costa's airport near Painted Post, NY.
---
use your back button to return to the Table of Contents
---
Table of Contents
Return to Website Home Page
E- mail Bob Tilden
Order your copy of Gone Flyin'