One gorgeous Saturday morning in December of 2002, I sat in the Syracuse office waiting to be released for a dead- head flight back to Elmira. I had plans for the weekend, but the Company called and "asked" me to buzz over to Albany and pick up a load of freight for Plattsburg before going home to Elmira. Even though this extra trip would require almost 5 hours, I was more than happy to go... I knew that it would be more fun and less expensive than a flight in my own plane.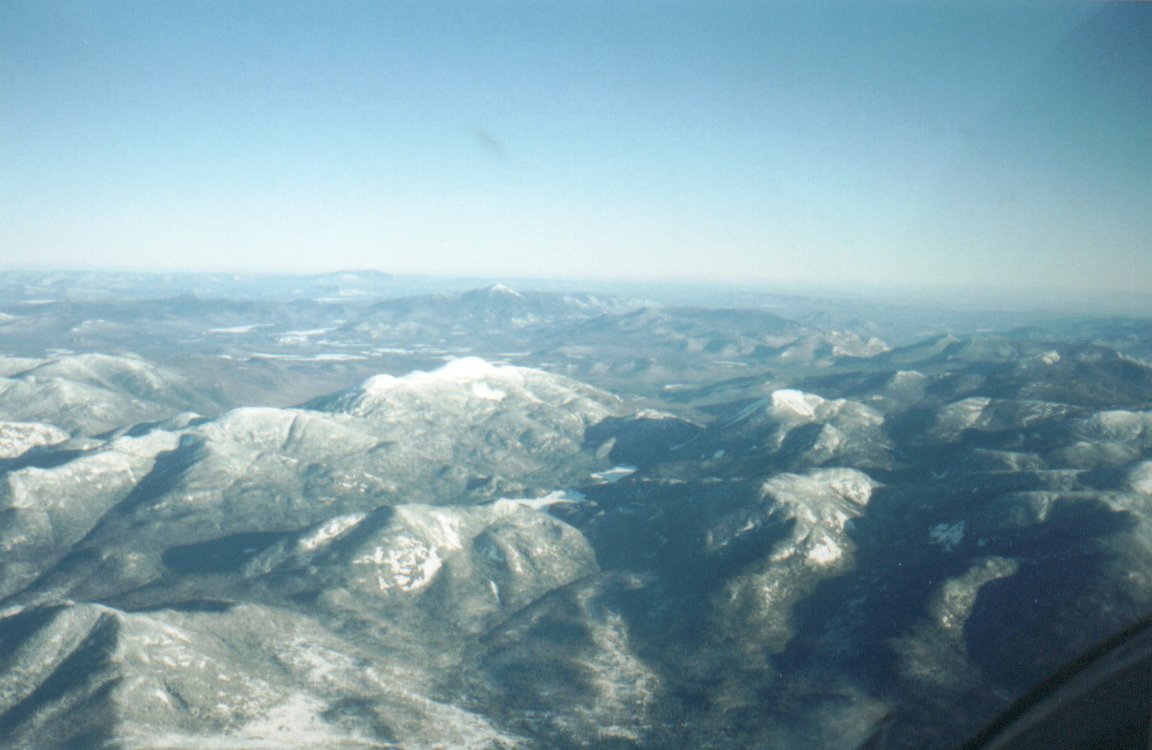 These pictures were taken on different Saturday mornings, this one a trip directly over the heart of the Adirondacks from Syracuse to Burlington Vermont in early February of 2002. There was no mountain haze on that morning, but the sun was still fairly low and there was no shortage of beauty. This picture was taken as I approached the high moutains from the west. Mount Marcy, at the center, is just above 5000 feet, and the highest mountain in the state. Whiteface Mountain is in the distance.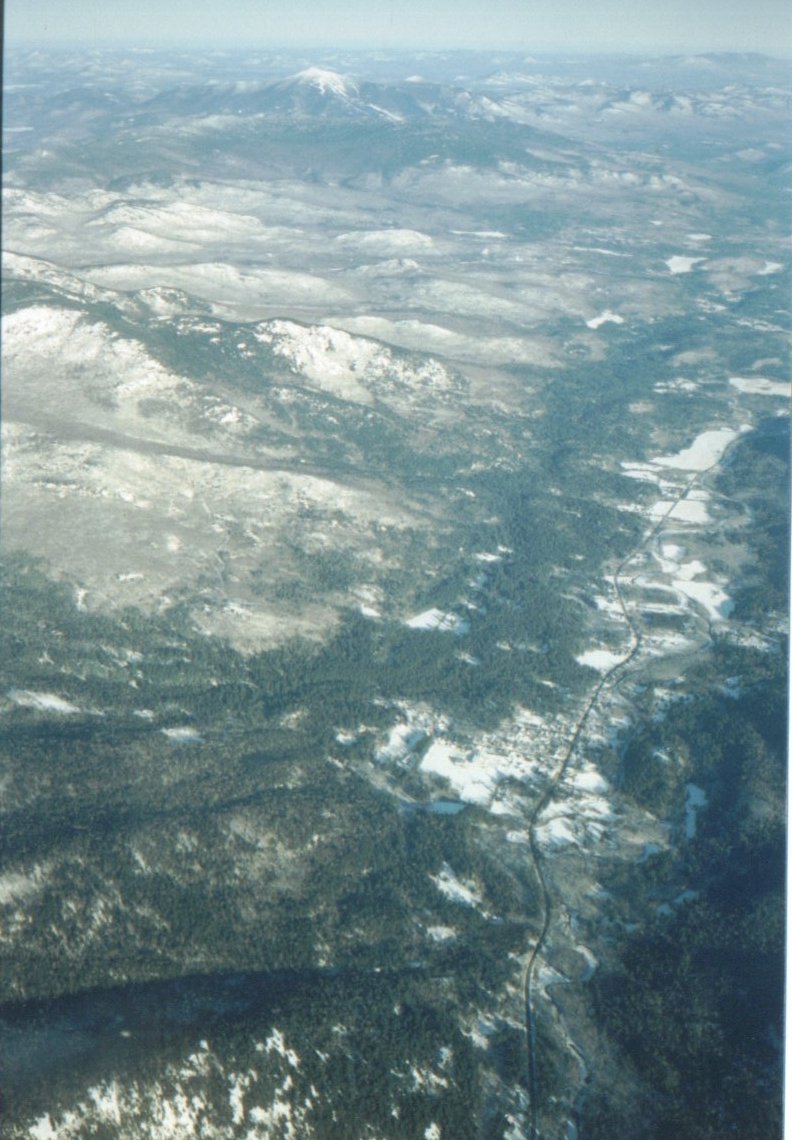 This picture was taken en route to Plattsburg, just after passing Mount Marcy. It looks north, with the village of Keene Valley in the foreground and Whiteface Mountain in the distance.
---
use your back button to return to the Table of Contents
---
Table of Contents
Return to Website Home Page
E- mail Bob Tilden