The Gone Flyin' website
ROSIE'S BIRD FEEDER
April 2001
---
This story, as well as Our Debt to Romantic Fools on page 57 are salutes to Rosie and John Whitford, and the three pictures below can go with either story.

All us guys flying around looking for a cup of coffee would have nowhere to gather if there was nobody who was willing to tolerate the hassles of being in the airport business. It requires a peculiar dedication.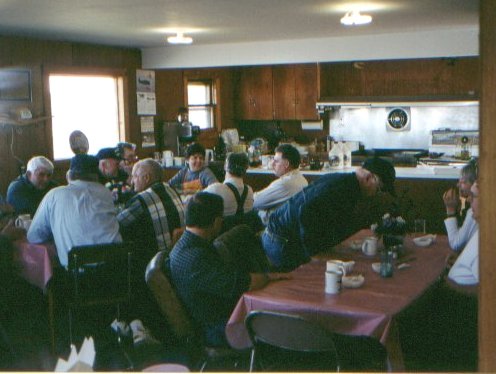 Rosie, out of the kitchen after feeding the birds, sitting at the head of the table on a Wednesday noon in the winter of 2000.
On Saturday and Sunday mornings the usual breakfast fare is available, but on Wednesdays, she prepares a lunch. The menu has only one entree; it always a surprise, and always good. Through the winter it is the week's premiere aeronautical attraction.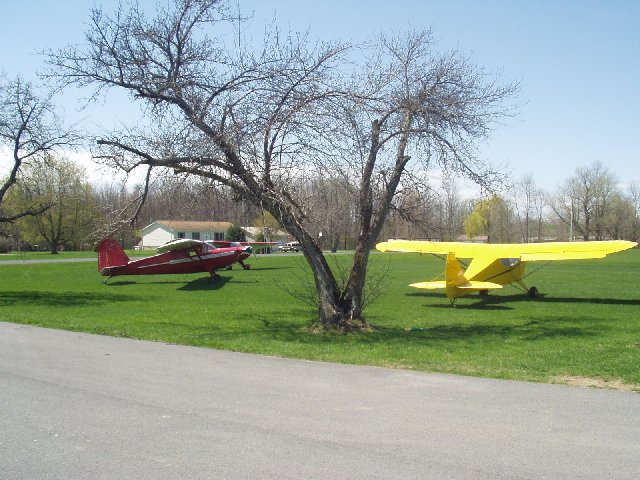 A short row of still- dormant apple trees stands in front of a Taylorcraft, a Piper Clipper and my Commonwealth. This is the "overflow parking" for a Wendesday lunch in April of 2003.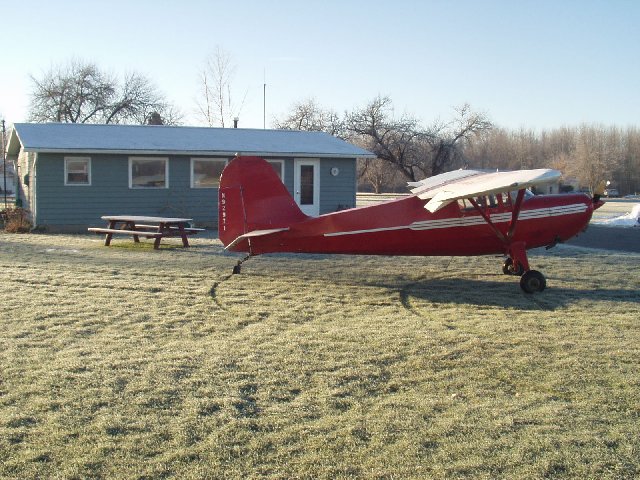 I am the first arrival for breakfast on a sunny and still morning in late December of 2003.
---
use your back button to return to the Table of Contents
---
Table of Contents
Return to Website Home Page
E- mail Bob Tilden
Order your copy of Gone Flyin'