The Gone Flyin' website
SCRATCHIN' THE ITCH
April 2001
---
---
Scratchin' the Itch describes the day in the spring of 2001 that I flew my plane back to the airport where I had bought it. There was a bit of sentiment to the trip, and I met one of its former owners, but really it was just an excuse to go for a longer flight on one of the season's first nice days. I left home early in the morning and returned late in the day, with a spent roll of film and no regrets.
The airplane posed in front of the hangar at Wyoming Valley Airport. This was the main airport for Wilkes-Barre and Scranton area of Pennsylvania until the mid- forties. It is well kept even still, and has several diners within an easy walk.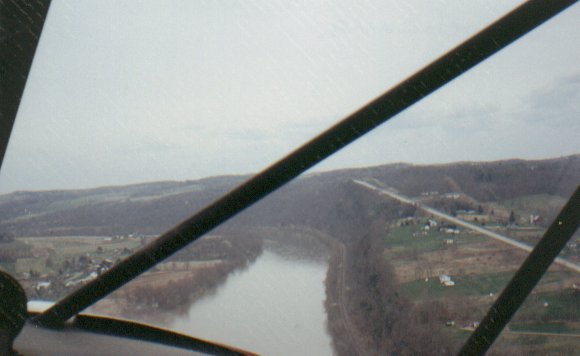 On the return flight I elected to follow the bends and meanders of the Susquehanna River from Tunkhannock to Towanda at 500 feet. The straight line at the right is US route 6 which follows along the north bank. It appears to be diagonal because it is running up an incline from river's edge to the ridge top.
Once the road levels on the high ground, there is a scenic parking area. As I passed by it, I took a picture of a young boy and his father taking a picture of me.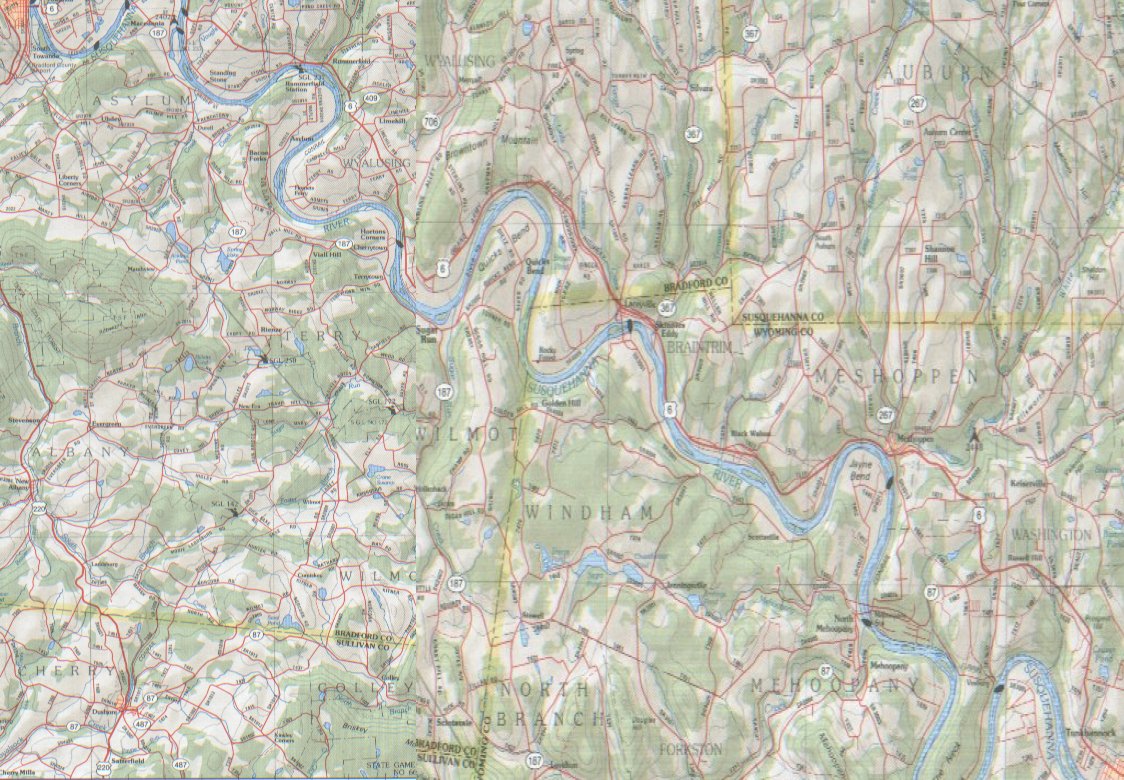 A map of the Susquehanna River through this region of Pennsylvania.
use your back button to return to the Table of Contents
---
Table of Contents
Return to Website Home Page
E- mail Bob Tilden
Order your copy of Gone Flyin'