The Gone Flyin' website
THOUSANDS
June, 2003
---
The flight through the Thousand Islands had been on my list of "things to do" for many years. It was the number one priority for my spring vacation week but the weather had looked poor. On the last day of the vacation the forecast of marginal weather was changed to good, and I was able to make the trip. My wife was thrilled by the pictures I brought back, but only I know that the trip was so much better than mere pictures can show.

I was in an airplane, but my mind's eye saw it as a leisurely canoe trip.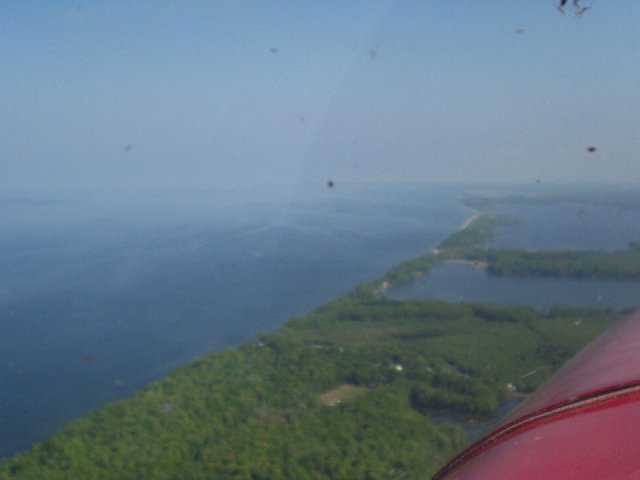 A poor picture because the camera focused short, but it does show the similarity of the eastern end of Lake Ontario with the east coast barrier beaches.
---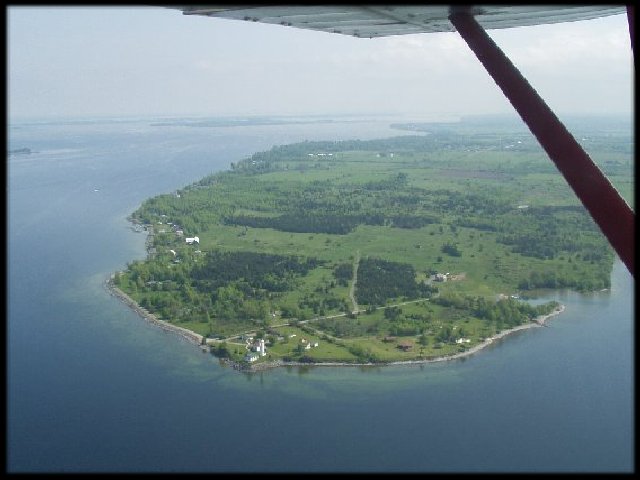 The Cape Vincent light house, at the beginning of the Saint Lawrence River.
---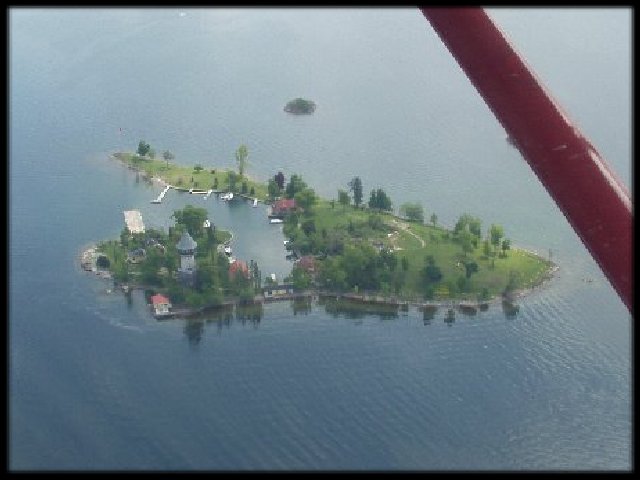 The light house on an island off Clayton, NY.
---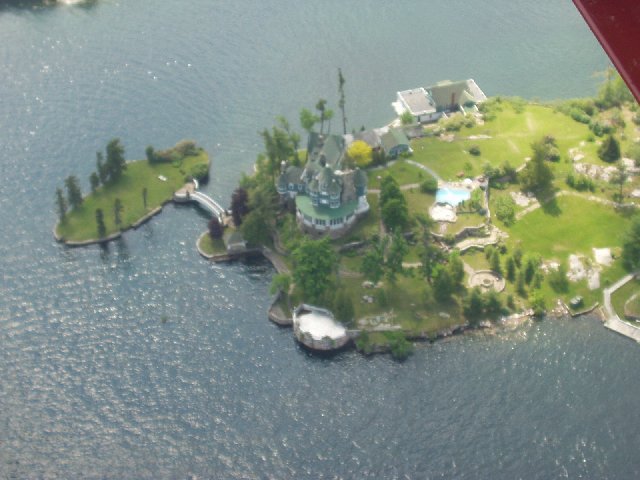 I could probably learn to live in a place like this, but it wouldn't be easy.
---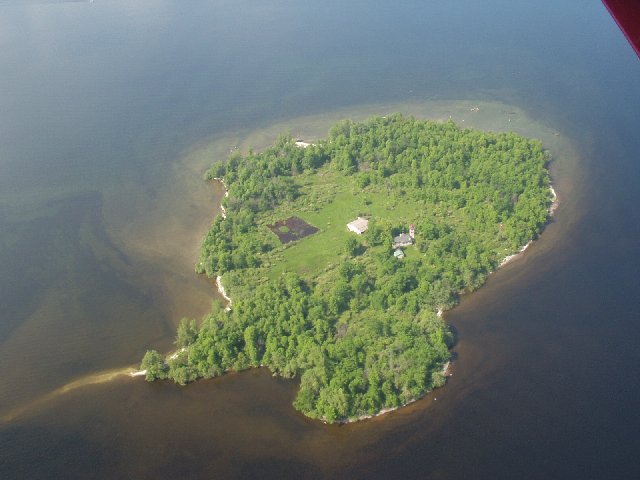 This island along the lake shore captures my fancy. There is a perfectly adequate dwelling, lots of room to roam and enough woods to provide heat for the winter. All it seems to lack is a meadow to accommodate my airplane.
Imagine a life free from the nagging dilemma: "RoadRunner is so expensive, but dial-up is so slow!"
---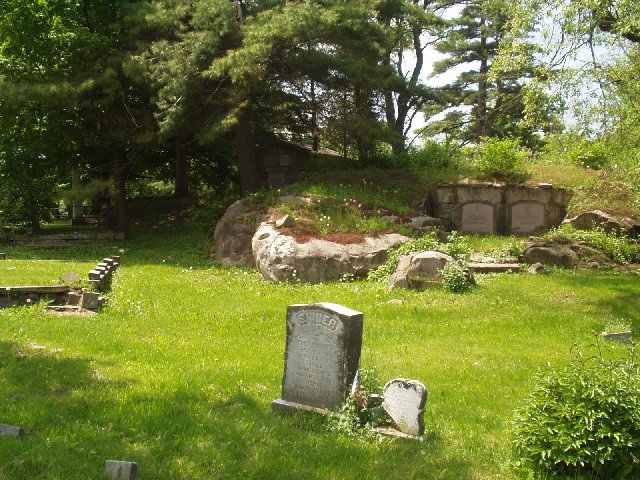 Another quiet plane in the Thousand Islands, between Alexandria Bay and the airport.
---
use your back button to return to the Table of Contents
---
Table of Contents
Return to Website Home Page
E- mail Bob Tilden
Order your copy of Gone Flyin'